Today's prompt: Do you have marriage records for your grandparents or great-grandparents? Write a post about where they were married and when. Any family stories about the wedding day? Post a photo too if you have one.
It's a bit ironic – the ancestors that I have marriage records for are the ones I don't have photographs for, and vice versa.
Since everyone loves photographs, I'll stick to talking about the marriages of the couples portrayed within them, though my knowledge of those weddings are slim.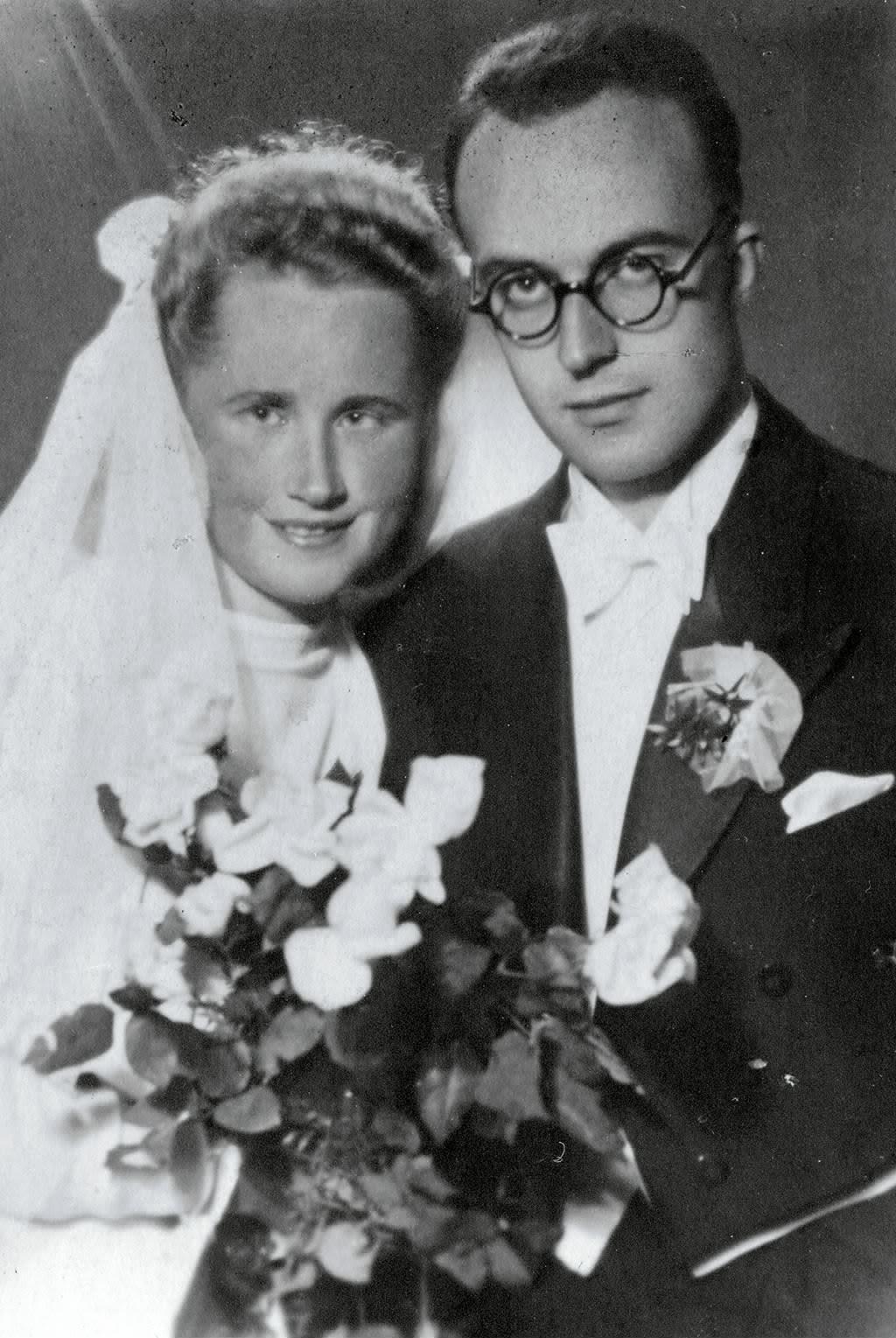 These are my paternal grandparents, Zenta LÅ«kina and Juris Celmiņš, on their wedding day. They were married in 1943 in Latvia, but I don't know the date, or where the wedding took place, though it was most likely in RÄ«ga. They were 20 and 23. I had always thought that they met in displaced persons camps in Germany after the war, but then I learned I was wrong. I don't know how they met. Both of their families were relatively well-off – Zenta's father was a justice of the peace and former Member of Parliament, while Juris' father was a bank director (though he may have been deceased by the time his son married, since he died in early 1943).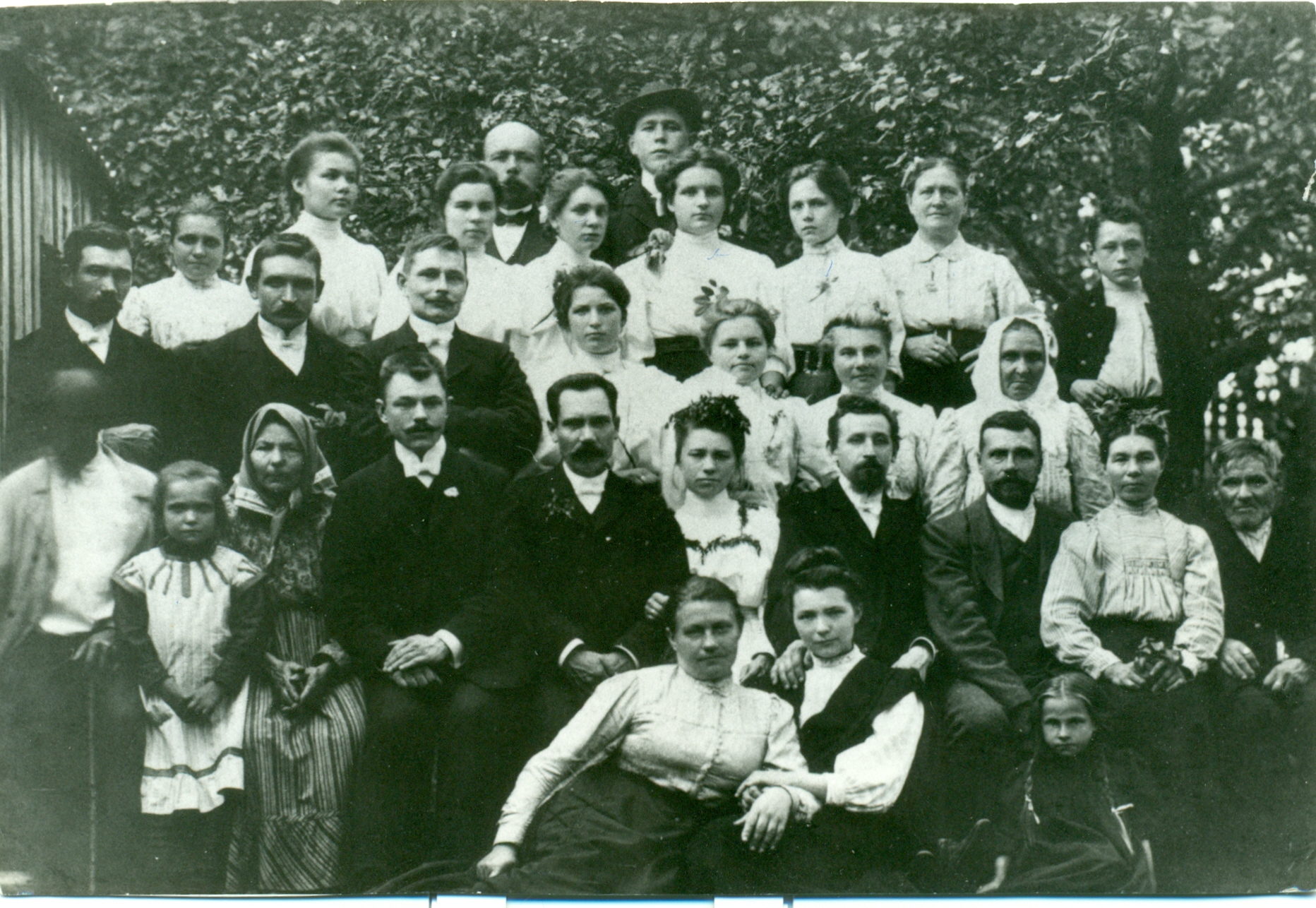 This photo is of the wedding of my great-grandparents Brencis LÄ«cÄ«tis and JÅ«le Å telmahers, c. 1909. They are the couple in the middle of the second row – Brencis is to the left of JÅ«le (you can see barely make out the dark corsage on his jacket), and JÅ«le is in the white dress with the dark edges and flowers in her hair. They would have been married in Krustpils, but that is all I have in terms of details at the moment. JÅ«le's parents, IndriÄ·is Å telmahers and Ieva Lapiņa are on the left end of the same row – IndriÄ·is is the blurred figure on the end, Ieva is the older woman in the striped dress. Brencis' brother, KriÅ¡jānis, is on the left end of the third row, just above IndriÄ·is. Ten people in this photograph, mostly people in the top row, remain unidentified.
I'm not sure how Brencis and JÅ«le met. I only know that Brencis must have moved to Krustpils sometime before 1897 (since he appears in the 1897 All-Russia Census records for Krustpils), while JÅ«le was born and grew up there. They married relatively late in life for the time period – JÅ«le was 35, while Brencis was 43. He made harmonicas and repaired other musical instruments. His brother was allegedly a musician in Paris around the turn of the century.
Does anyone know about the Paris music scene of the early 20th century? Ideas on where to start to look for information about musicians from the Russian Empire in that scene? He was apparently quite well-off, though I don't know if that was due to an inheritance of some kind or an income from music. Thanks for any tips!
"Fearless Females" – March 4