My grandparents Zenta Lūkina and Juris Celmiņš got married on this day in 1943. I do not have their marriage certificate yet, but I do have several other documents that attest to this date as their marriage.
I do, however, have this photograph from their wedding: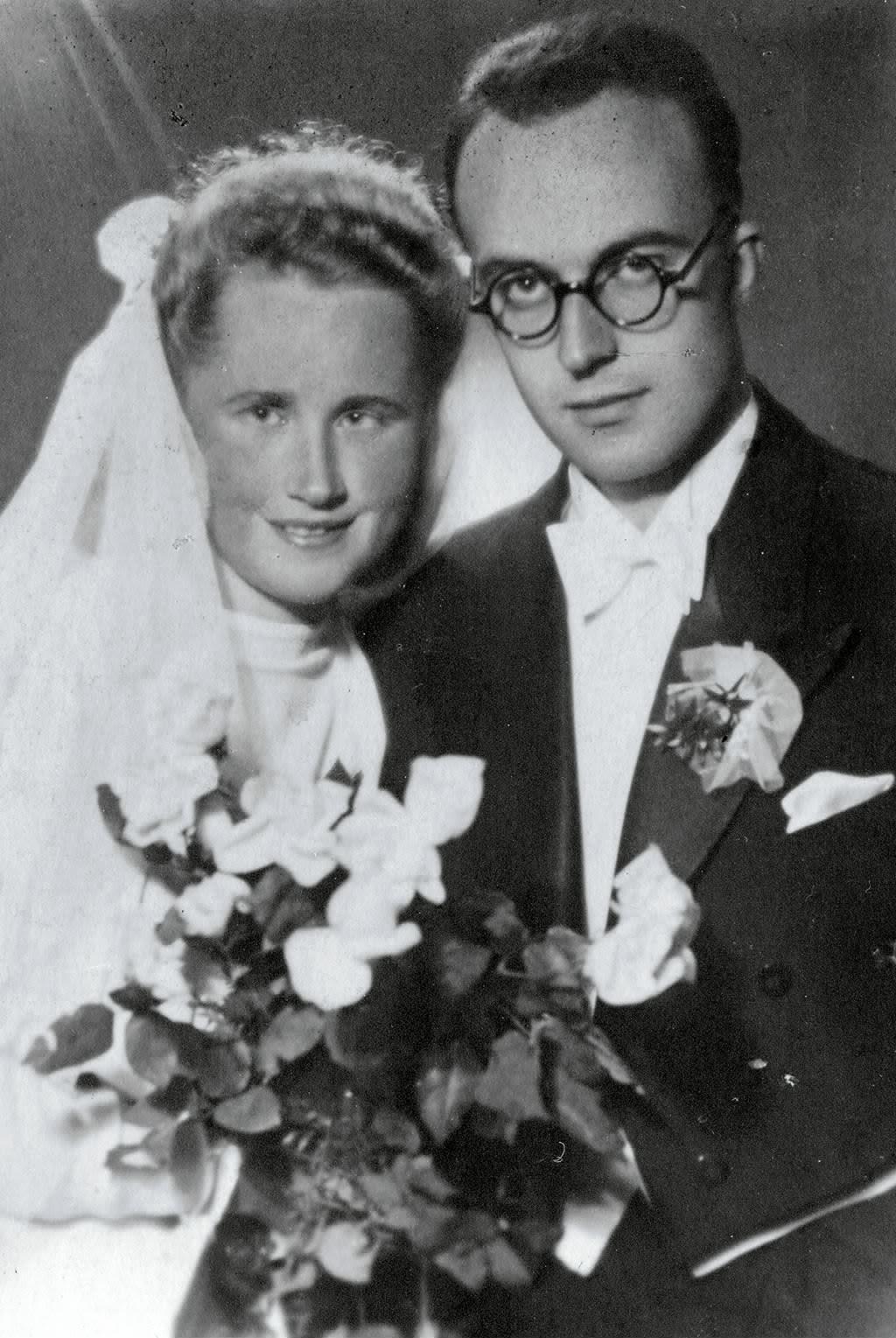 I don't know how Zenta and Juris met, though I have some ideas. It is most likely that they met in one of two ways – either a "society" meeting of some kind (since both of their fathers were of "respectable" positions – Zenta's father a judge and parliamentarian, Juris' father an assistant bank director), or, alternately, they could have met during Juris' farm work stints – RÄ«ga house books show that he went to RÄ«nuži (the farm/hamlet where Zenta's family lived) in July of 1943. Whether he took this work before or after meeting Zenta, I don't know.
I'm also curious as to what inspired them to get married during wartime, and at such a young age (Zenta was 20, Juris was 23 – it might not seem that young to some, but in terms of marriages in my family, this is quite young). Juris' father had also died suddenly eight months earlier. Within the next year and a half, the couple, along with Zenta's parents, headed West to escape from the advancing Soviet army. They spent several years in Displaced Persons camps in Germany, including Camp Noor near Eckernförde, and then immigrated to Canada. They arrived in Halifax, Nova Scotia, on October 22, 1948, aboard the USS General WC Langfitt.
The couple had three children. Zenta died of lung cancer in 1959. Juris remarried and died of a heart attack in 2002.
Marriage of Zenta LÅ«kina and Juris Celmiņš – October 9, 1943