When the Soviets invaded Latvia during the Second World War, they deported and/or murdered thousands of people from all walks of life.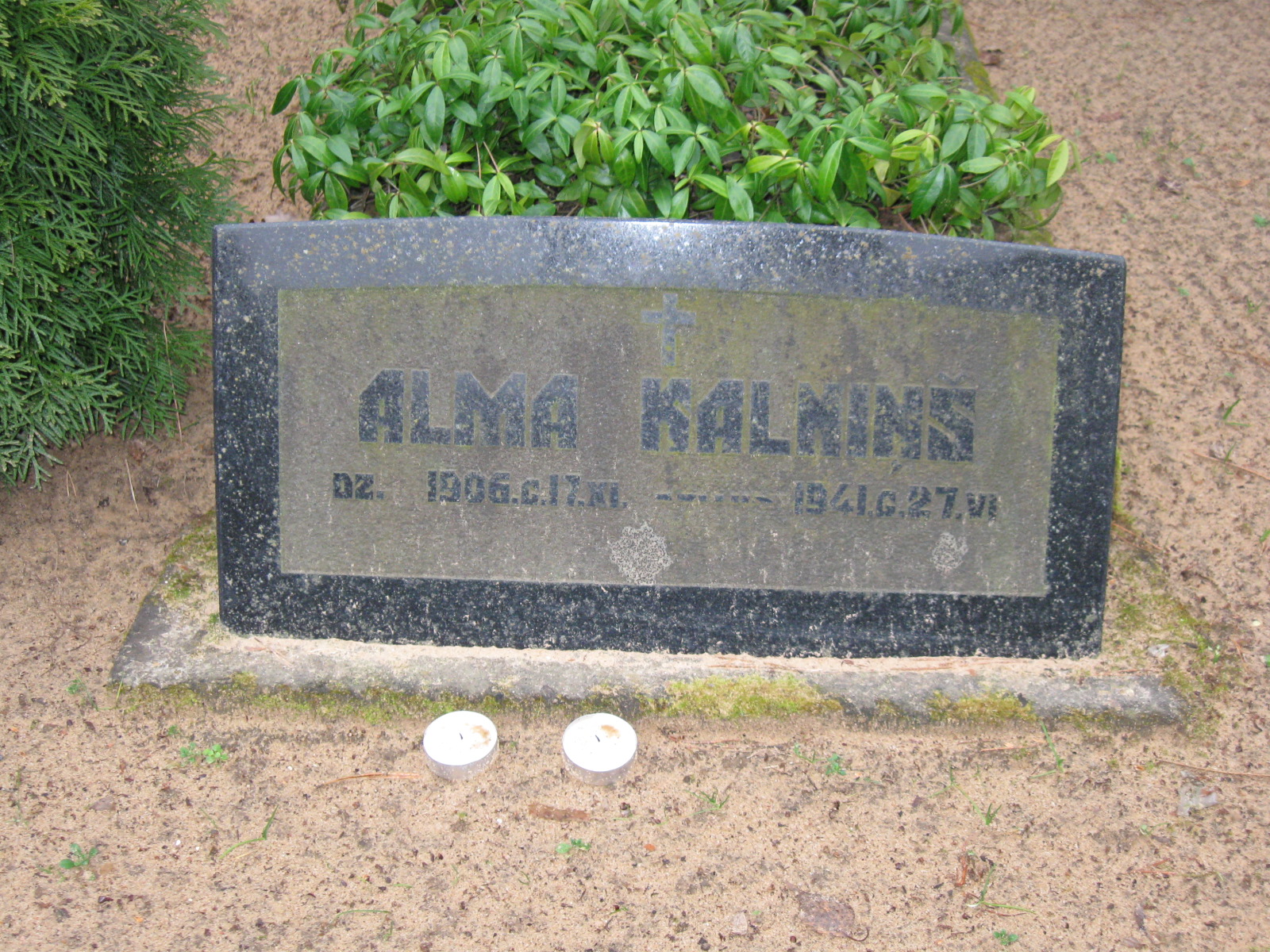 One of these people was Alma Kalniņa. Her grave marker is in the town cemetery of JÄ"kabpils. She was 34 years old. She is buried alongside five others who were also murdered by the Soviets on June 27, 1941 – Jānis Strautiņš, Mārtiņš Rugājs, Mārtiņš Kazerovskis, Jānis KudraÅ¡s and Valdemārs Arkliņš.
I have chosen Alma's grave marker because she is the one that my family has a connection to. She was the secretary for my great-grandfather Augusts LÅ«kins, a local judge. Family stories tell me that she had been shot and tied up with barbed wire. Her body was found in a swamp.
This was not my family's only experience of Soviet brutality. One of my great-grandfathers, Arvīds Francis, was also murdered by the Soviets. I will tell his story in a later edition of "Bringing Out the Great-Grandfathers". Many other family members also disappeared, and are probably buried in unmarked graves somewhere in Russia.
To me, this grave marker represents more than one woman, but all of the lost family members of mine who have no grave markers of their own.
Tombstone Tuesday – Alma Kalniņa