Caroline Mathilde, daughter of worker Martin Babbur and his wife Edde born Jansohn. Baptized by Pastor Getter(?) in the church [Church of Jesus, an evangelican Lutheran church south of the Old City of RÄ«ga]. Godparents maiden Caroline Wendt, worker Martin Lasmann and Jann(?) Krasting.
Usually I post records on the day of the event based on the Gregorian calendar, but for this event, I'm making an exception, due to its special circumstance.
The year an event takes place often matters. So what happens when the year suddenly changes? My great-great-grandmother Karolīne Matilde Baburs was born on December 31, 1867 according to the Julian Calendar. When the change to the Gregorian calendar happened, her birthday would have changed to January 12, 1868.
This calendar switch happened in 1919 in Latvia, according to the Latvian-language sources that I've found. This means that Karolīne would have just turned 51. I wonder what she thought about celebrating her birthday not only on a different day, but a completely different year. Was she sad that her birthday was no longer on a "special" day? Or relieved? Was she happy to be born at the "beginning" of the year, rather than the "end" of the year?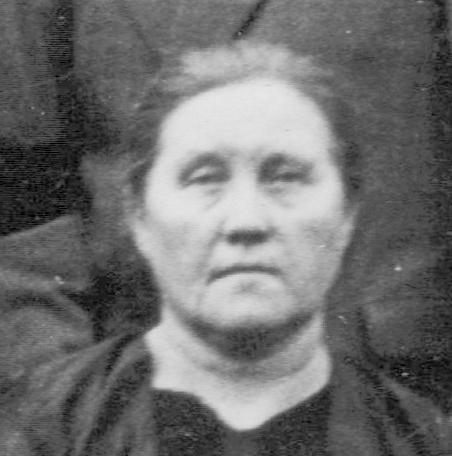 Photo of Karolīne at her husband's funeral in 1928.
Birth Record of KarolÄ«ne Matilde Baburs – December 31, 1867 (O.S.)